So that's me—the little guy in the blue hoodie. Ok, to be more precise it was me nearly 40 years ago and, in a way, I guess that's where this story begins—on my Dad's back in Allegany State Park. I've looked at this picture countless times, its place prominent on the bookshelf in my home office, but the father and son in that photo hold more than just a memory. For a moment, it reminds me of everything that has happened since that day, of who I am, and of who I might have been without the influence of the man in the plaid shirt.
My Dad and I shared many things, but the most lasting was a love of wild places and the enjoyment of them in all its forms. From riding in that backpack as a baby, to camping, hiking, and canoeing as a boy and eventually an Eagle Scout, experiencing the natural world slowly became for me what I imagine going to church is for many people. And so as I grew older it only felt natural to spend increasingly larger chunks of time in the wilderness, much of it in solitude, though always with memories of my Dad close at hand.
By the time I was a college senior, years of making the Adirondacks, Green Mountains, and White Mountains my playground had me wanting for more time on the trail. So in 2002 I embarked on a thru-hike of the Long Trail with my good friend Ian, kicking off a succession of end-to-end hikes on some of the country's most beloved trails over the next nineteen years—the Appalachian Trail (2004), the Wonderland Trail (2006, 2013, 2018), the John Muir Trail (2015), the Pacific Crest Trail (2016), the Tahoe Rim Trail (2018), the Continental Divide Trail (2020), the Long Trail yet again (2021), and the Arizona Trail (2021).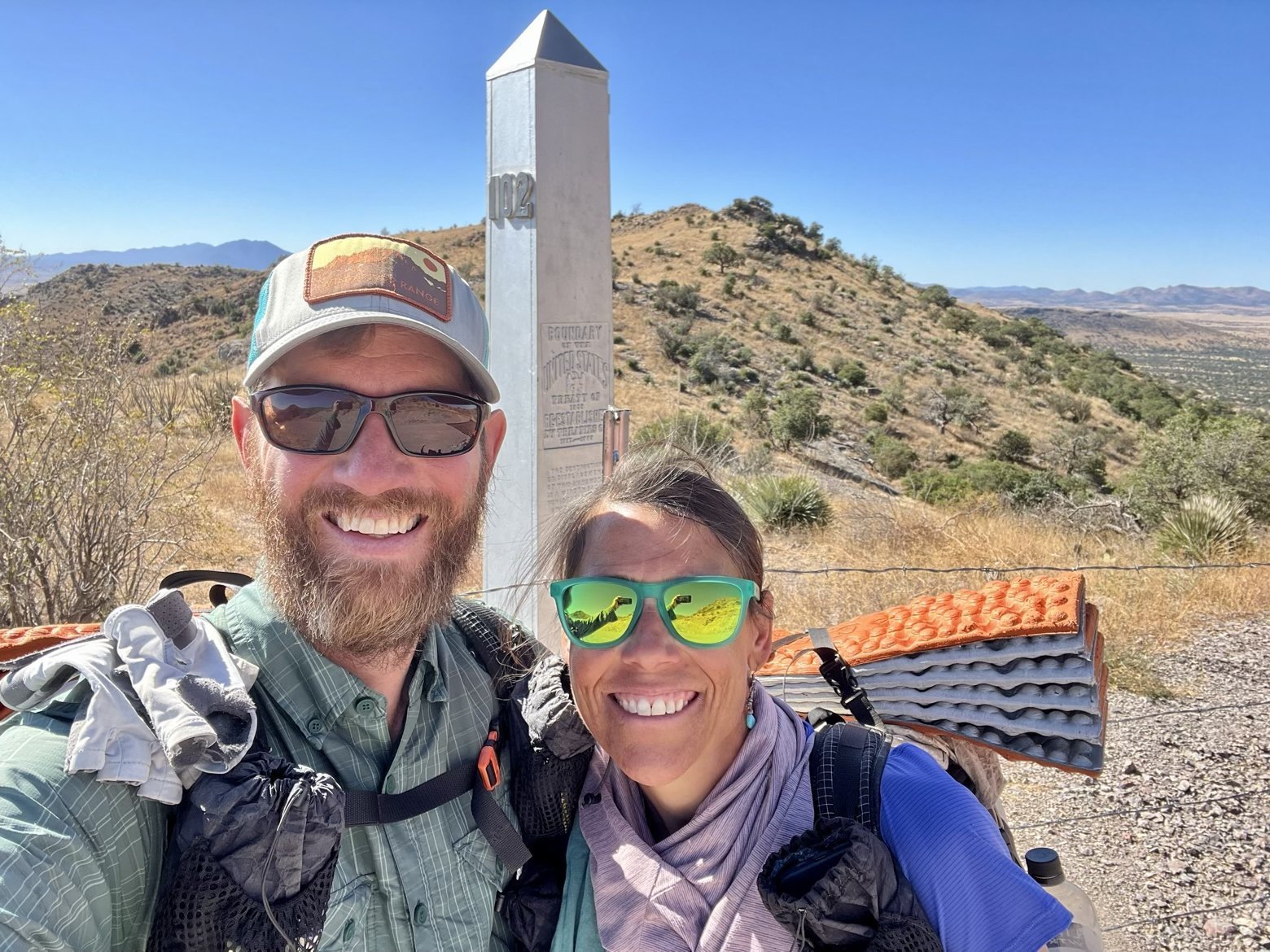 From the moment I stepped foot off of Mt. Katahdin at the end of the Appalachian Trail, I had already begun dreaming of hiking the Pacific Crest Trail and one day the Continental Divide Trail to complete "The Triple Crown." Twelve years later, I found myself celebrating with my wife and friends at the northern terminus of the Pacific Crest Trail. Fast forward another four years, and the celebration was renewed yet again at the southern terminus of the Continental Divide Trail. With the Triple Crown behind me, one chapter in my lifelong love affair with wilderness had come to a close.
I like to think that we're best defined by the dreams we're able to will into reality, and as my mind wanders into a future of new dreams on new trails, my thoughts often drift back to that man in the plaid shirt and the appreciation for wilderness he instilled in me. Although it's been more than 14 years since he passed away, our shared connection to the natural world lives on as I carry his dreams along with my own. I often reflect on our common thread, a thread that continues to drive me to seek out new adventures and is best summarized like this:
Mountains are altars where I strive to perfect myself physically and spiritually. In their presence I attempt to understand my life, to exorcise vanity, greed, and fear….I view my past, dream of the future, and with unusual acuteness I experience the present moment….On each journey I am reborn.

—Anatoli Boukreev
I now live in Seattle with my best friend and wife, Emily, who reminds me every day not only of who I am but of who I can grow to be.
~Jeff Brownscheidle ("Mountain Man")