Date: 6/25/04
Starting Location: Pine Swamp Brook Lean-to
Destination: Limestone Springs Lean-to
Miles: 12.3
Total Miles: 1489.7
Today did not start off well. Early this morning, Footloose and I had to help our friend Northern Harrier back south to a road to get off the trail. Not any better from yesterday's heat exhaustion and looking terribly weary, he needed to take a break to recover and get healthy again. Always sad to see trail friends leave under any circumstances. I wish there was more we could have done for him.
Footloose and I walked on to a cafe that happened to be closed, but managed to Yogi some free pizza out of it anyway. While taking a nice long break there, the incredible and ageless Lucky Star arrived to chat about the generally low hiker morale right now amongst thru-hikers, and how sad it was to hear that Northern Harrier had left.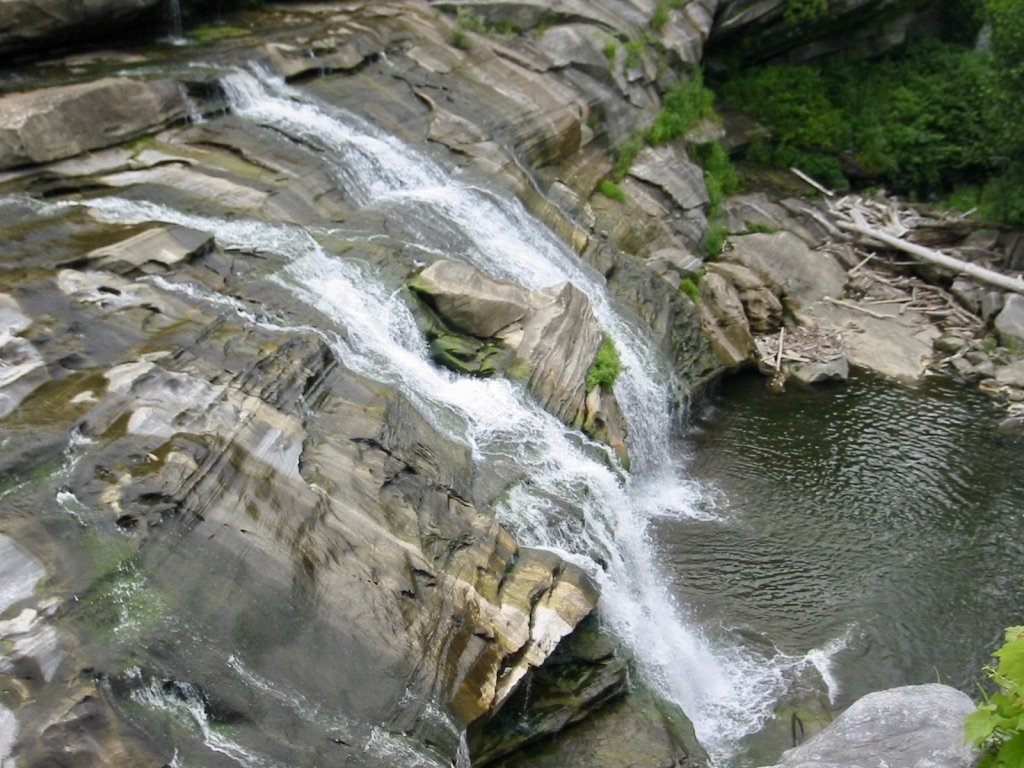 The day seemed to brighten a bit by taking it slow, cutting the miles down, and stopping to eat blackberries and see the falls near town. Tomorrow, it's on to yet another new state!