Date: 10/8/20
Miles: 24.7
Total Miles: 1863.9
If you close your eyes and picture New Mexico, what do you see? I'd always pictured a vast, arid plateau. Maybe Taos ski resort. And ancient remnants of the dwellings of indigenous people.
What I didn't picture were the rolling high mountains alternating with meadows, and certainly not large tracts of forest ablaze with the delicate bright yellow foliage of aspens in their autumn glory. Yet that's exactly the land we've been wandering through these past two days.
Known as the "Land of Enchantment", the 47th state of the union has a fascinating history that lies at the intersection of Spanish, Mexican, and Native American influences. That unique history, combined with an incredible diversity of ecosystems—from arid deserts in the south and west, to alpine climates in the north and east—underscores the slogan. There's a lot to be enchanted by.
The scattering of aspen leaves yesterday became a full-fledged carpet for large sections of trail today, the collection of bright yellow leaves creating the effect of lighting the trail from below. Hardly a minute passed all day long where we couldn't look to one side or the other and admire the aspens in peak fall color. It'd be impossible to grow tired of it.
We even had a dose of unexpected trail magic to match the magical quality of the foliage. Just as we prepared to open what felt like the 50th cattle gate of the day, we noticed two unopened gallons of water cached for CDT hikers. With no name of the trail angel responsible, we'd never even know who to thank, but as we began to run low on water the timing couldn't have been better.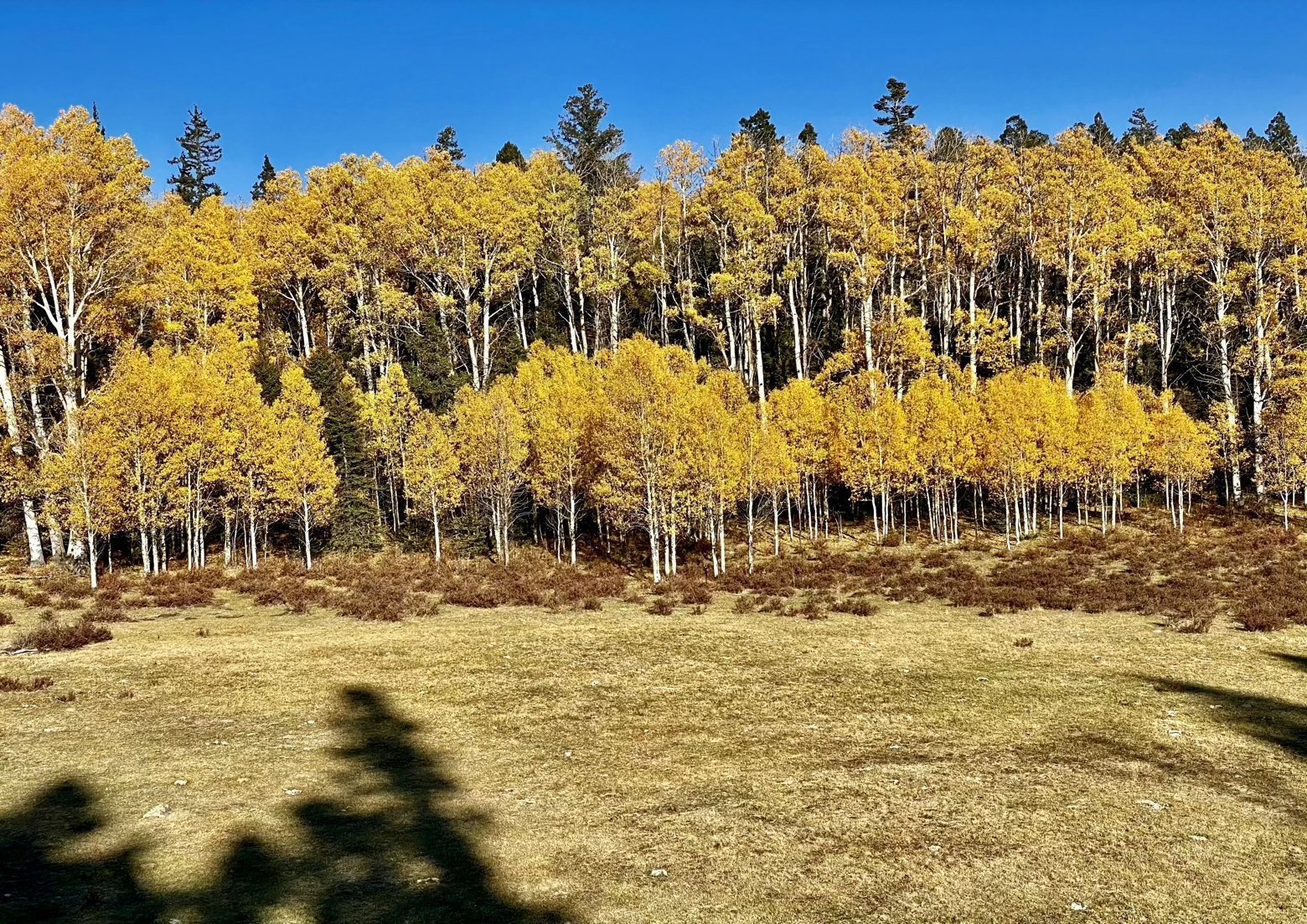 After the evening light set the aspens aglow one final time and faded into darkness, a blanket of stars covered us like a sea of tiny nightlights. What better place to look up and admire them from than our bed of aspen leaves.
Latitude/Longitude: 36.64249,-106.19439