Date: 10/23/20
Miles: 24.4
Total Miles: 2190.7
At 6:15am, the sunrise is still just an idea. One that hasn't been born into reality yet. In the dark, I reach out to light the stove for coffee. Atop is a pot that I've pre-filled with water the night before. Through holes in the windscreen below, the blue flame of the stove glows and dances in the subtle breeze, the whole thing taking on the look of a tiny metallic jack-o-lantern. Every morning is a little taste of Halloween.
Willie Nelson's classic, "On the Road Again," would have been an appropriate song to ring in the new day as we picked up right where we left off on the road walk that seems never to end. The first thirteen miles were a kaleidoscope of the full spectrum of roads, from gentle and covered with long, dry pine needles to rutted, dusty and strewn with fist-sized volcanic rock. If you like walking on ball bearings, the latter is your cup of tea, otherwise I'd recommend the former.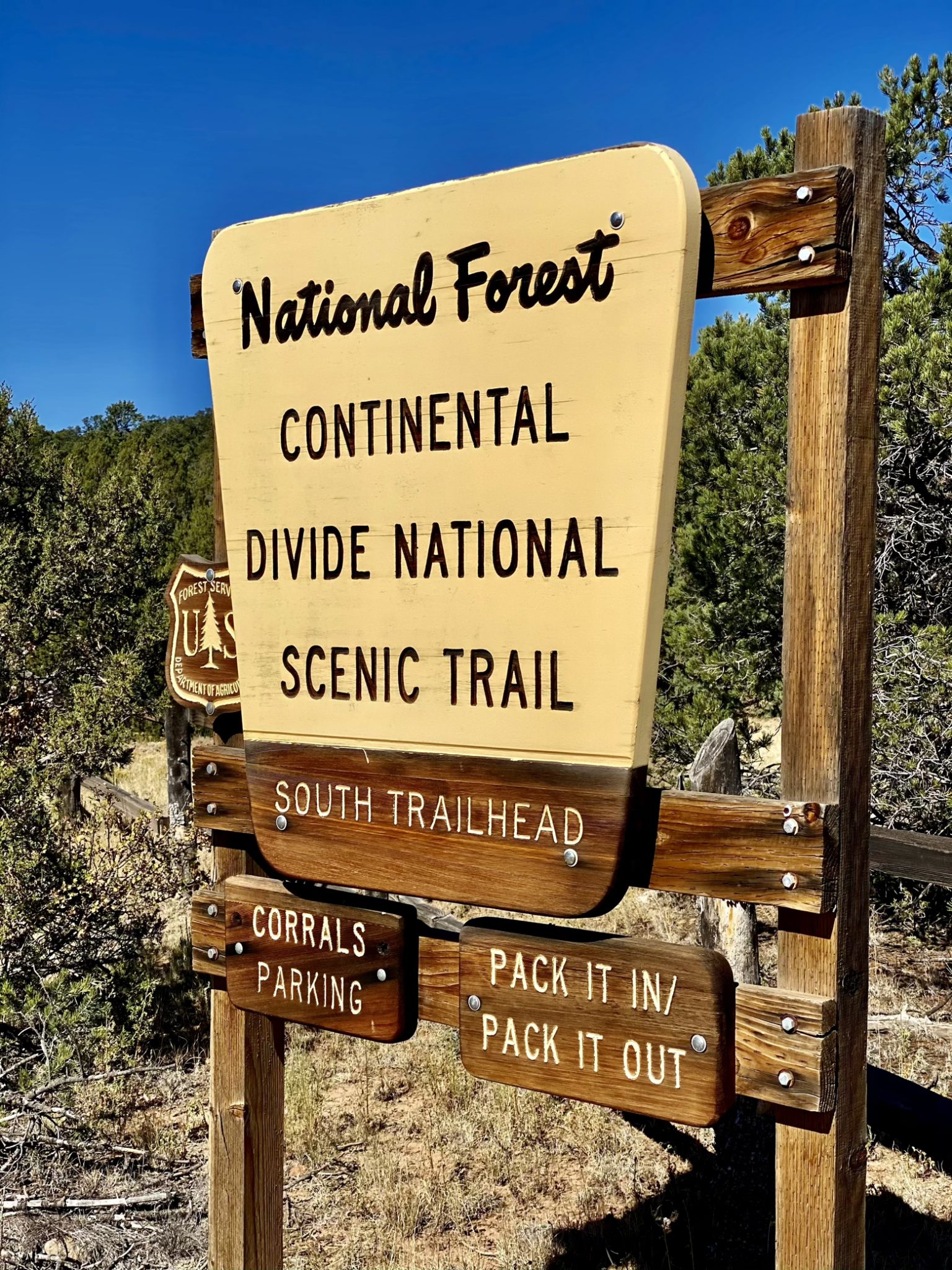 It all came to an end not 20 minutes after lunch when the telltale CDT markers made a 90-degree turn from the road and at last led us onto trail for the first time in nearly 120 miles. Covered as it was with volcanic rock, it was trail nonetheless, and we couldn't have been happier to see it.
There's something oddly magnetic about setting foot on a trail that's different than being on a road, its narrow path causing your focus to narrow in unison with it. The wonder of where it might lead next pulling you along its length. My head begins to hum with the sound of Willie Nelson again, this time to an imaginary tweak of the classic: "On the Trail Again."
Another day without another soul. Just us, the rocks, the trees, and the sky. Our newfound trail guided us higher and higher into beautiful stands of pine that had littered the rocky earth with inches of pine needles. In the midst of another 20+ mile water carry, our shoulders were happy to be relieved of the extra water weight by the time the sun had set and we'd dropped our packs to make ourselves at home in a small saddle of pines.
The bright moon casts a soft light down upon the tent, filtered through a nearby tree, creating shadows of its leaves on the roof above our heads. The last light we'll see until lighting tomorrow's coffee jack-o-lantern.
Latitude/Longitude: 33.82424,-108.42564