Date: 10/2/20
Miles: 13.1
Total Miles: 1772.4
Food. Hot shower. Laundry. Grocery store. An easy hitch, or better yet, no hitch at all. Sounds basic enough, doesn't it? It's a simple recipe for the ideal resupply stop. And yet you'd be surprised by how few stops we make that check even that modest list of boxes.
Take Leadore, Idaho for example. Blink long enough, and you might miss it. It's hard to beat calling the proprietor of the local motel from a mountaintop and hours later have him arrive perfectly on time at the trail to whisk you down into town. And that's about where the perks end.
Laundry? Sure, if you like picking up streaks of the collective dirt of past hikers on your newly "cleaned" clothes. Food? If your idea of a Reuben sandwich is cold ham between too slices of bread, it's your place. Grocery store? Who needs one when there's a perfectly good convenience store...
For better or worse, that's Leadore (ATV noise and the sound of drunken yelling from the room next door that Beardoh and Sweet Pea were subjected to included at no extra charge).
And on the other end of the spectrum you have places like Pinedale, Wyoming. For starters, the trailhead you hike out to (slight loss of points for the extra miles off of the CDT) is essentially the Grand Central Station of the Wind River Range with throngs of people coming and going. The road? It's only destination is the town itself. That's as easy as a hitch gets.
Once you're there, it has everything a hiker could want. Big grocery store? Check. Lots of good food options? Check. Several hotel choices? Check. Bonus points for even having a solid gear shop. Hell, there's even a brewery and a bike shop next door that rents bicycles to ride around town, saving the precious extra steps that we most certainly have no interest in taking when off trail.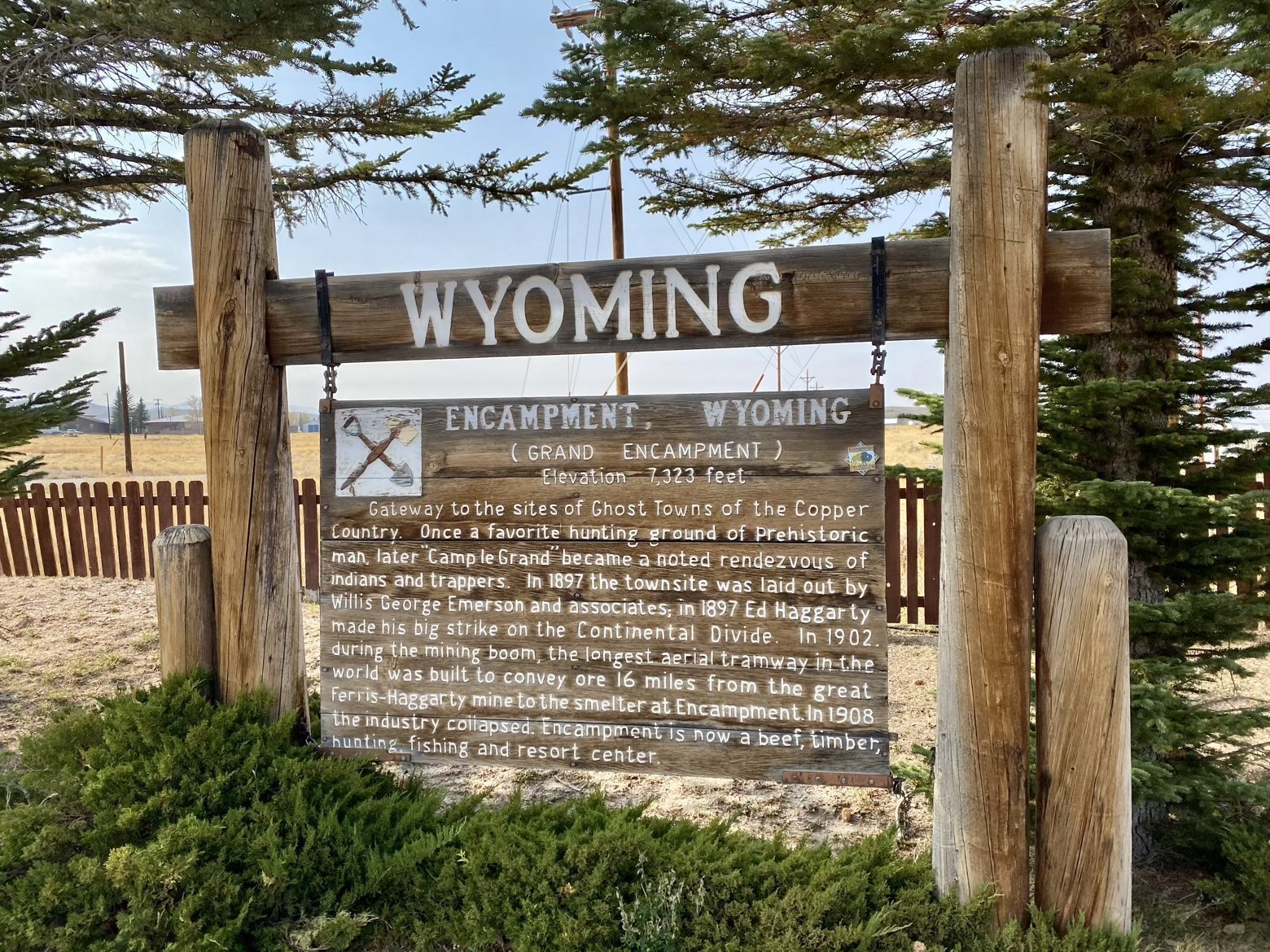 The fun of town stops in places you've never been is that you never know what you're gonna get. Is it gonna be a Leadore? Or a Pinedale? That was the thought drifting through my head over the final miles that divided us from pavement, just as it always does on the day of a town stop.
Suffice it to say that Encampment—our last stop in the state of Wyoming—did not get off on the best of feet. The emptiness of the highway we arrived at didn't bode well for the first problem: getting there. A car would appear in the distance, travel the miles between there and where we stood, only to race by and leave an ever more empty swath of asphalt in its wake.
Eventually, a man passing through from Colorado—a rarity, given that hitches almost never come from non-locals—took enough pity on us to pull over and give us a lift. As a side note public service announcement: pick up a hitchhiker if you never have, at least one that's standing on a National Scenic Trail with a backpack on. They might stink but they don't bite. Consider it the flip side of this post. That, and if there's such a thing as karma, you'll be on the right side of the equation.
When we stepped out of the car and into the motel room that was waiting for us, it was colder than it was outside. The thermostat? Just for decoration. The portable space heater? I guess we'll find out. The toilet? Clogged. Bath towels? Nope. WiFi? Who needs the internet?
We figured the best way to right the ship was to walk next door for a bite of food before we were politely told that they close for a few hours in the middle of the day. It could be worse—most places here are only open a few days a week, and at least we're here on one of them.
With no choice but to go for a stroll, off we went to get a cup of coffee from—where else?—the antique store, and to see what else Encampment had to say for itself.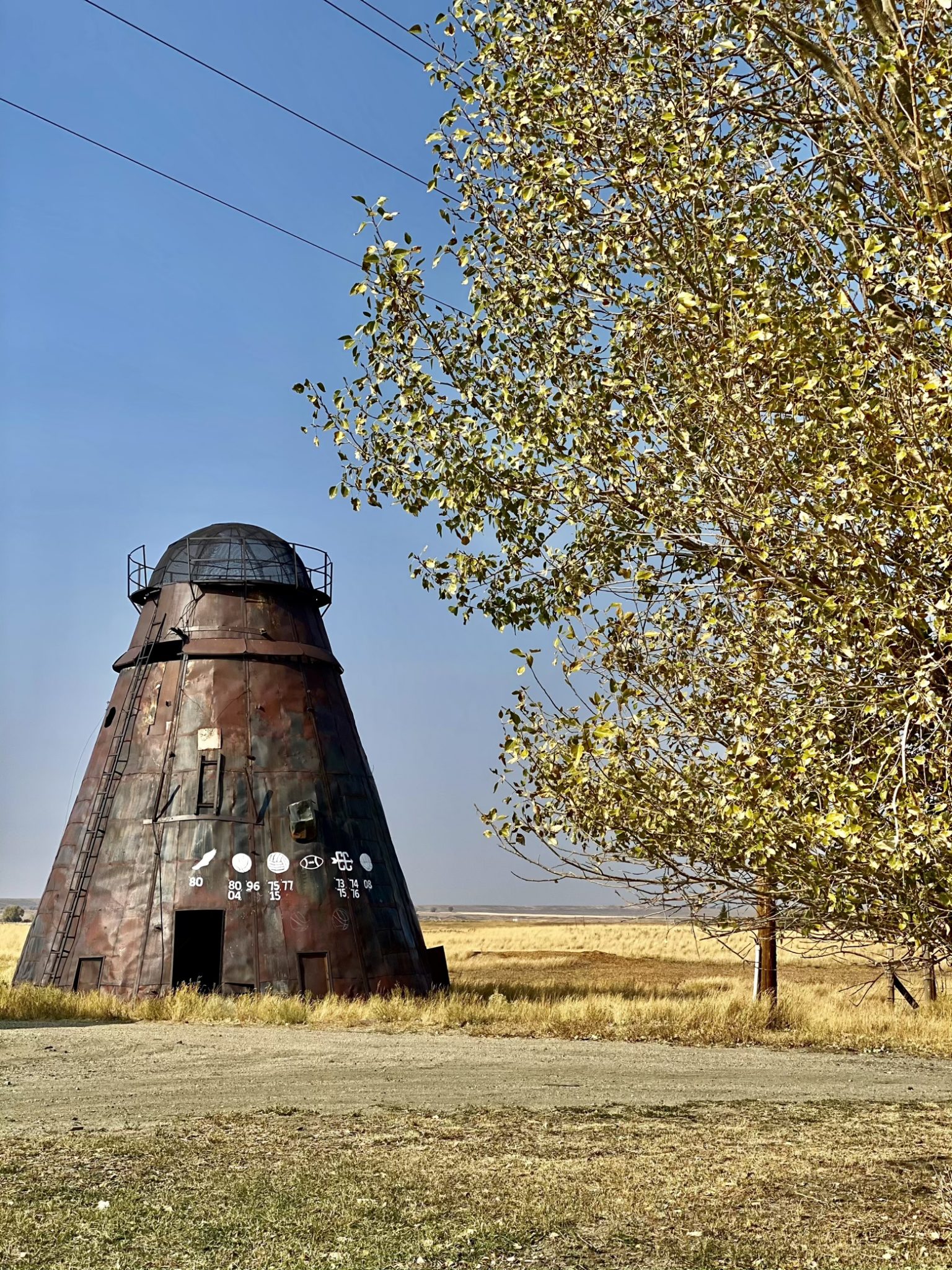 Without a grocery store or even barely enough hot water for the both of us, Encampment may not exactly be vying for the claim of all-time best trail town, but the ugly start we got off to slowly became a thing of the past, our preferences being just that: preferences. The sun was shining, the antique store coffee was surprisingly good, and before we knew it the restaurant next door was open once again for dinner. The verdict? One of the best meals we've had in any town on the trail. Perhaps all it took was a little bit of ugliness to appreciate the high note.
Latitude/Longitude: 41.20831,-106.79102