Date: 11/1/21
Miles: 23.0
Total Miles: 563.4
Every trail has days like today. Hell, the last 4 days. The rest of life is no different. In between the few snapshots worthy of putting on display for anyone who might care to see them, the real work takes place. Quiet. Sweat. Fatigue. Pain. Frustration. Elation. A thousand other qualities, none of which anyone gets to see but us. And yet it is those unseen and unsung things that are the very ingredients needed to make the most basic thing possible: forward progress.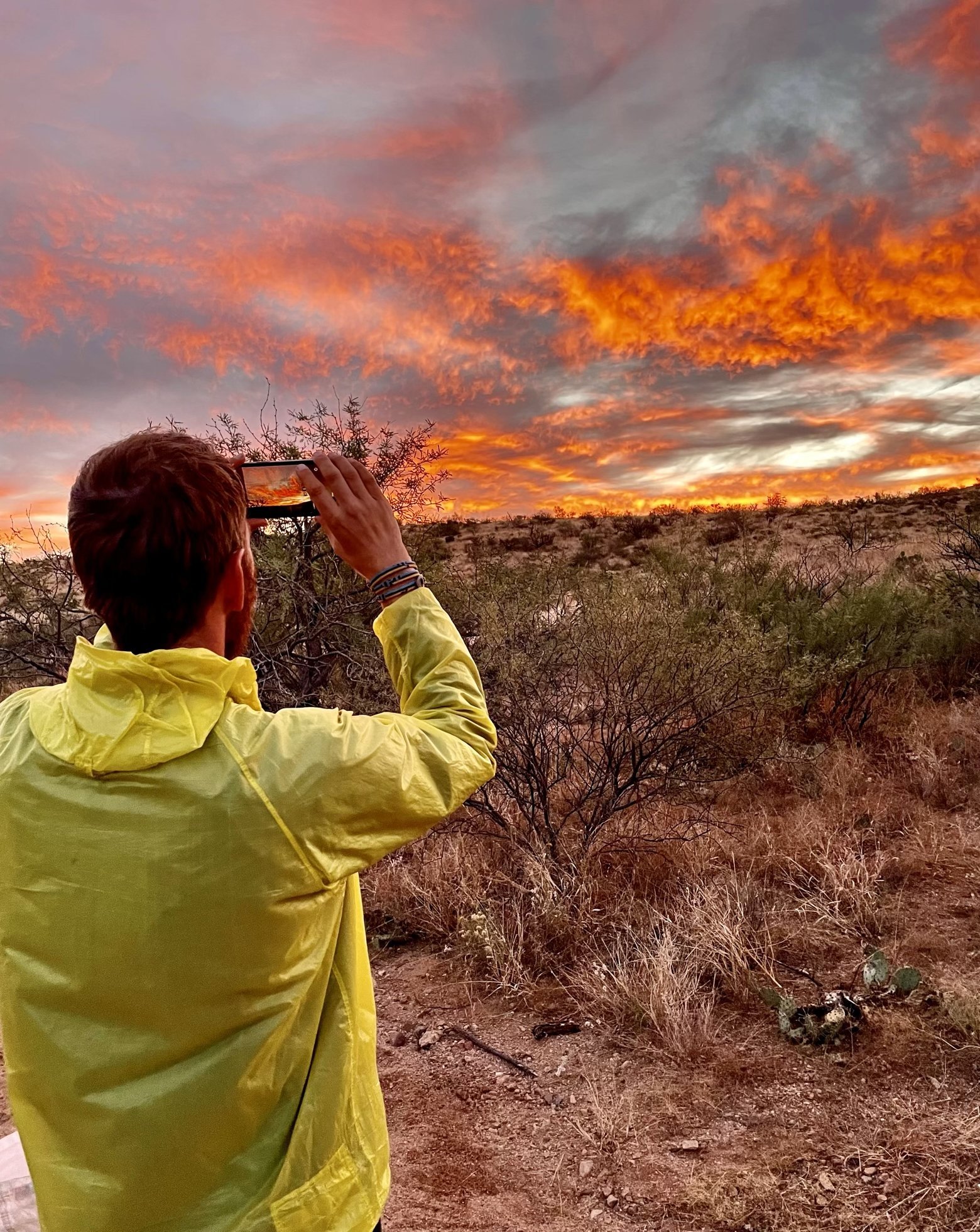 It's a story that everyone has, no matter what it is that you do. Thru-hiking long trails or working an office job it's the little steps, the little actions—most of which go unnoticed—that incrementally build into something far greater. A work of art created by a thousand tiny brush strokes. Each stroke on its own unremarkable, yet critical to the final work.
Most of our lives' moments are those brushstrokes, small and unseen, building to something perhaps many years in the future, rarely witnessed by anyone but ourselves. It's why hiking with a partner and best friend is as fulfilling as it is—having someone share in and bear witness to the everyday toil that would otherwise pass into history as if it never happened.
Sharing any experience can do that. It's why I'm still so close with friends I've met and hiked with on trails past. Or why I still harbor a deep sense of camaraderie with friends I worked with for so many years. But it was also easy to see only the part of those people that they brought to the trail, or to the conference table. The part that, for any number of reasons, was curated.
2020 was not a year anyone will soon forget. While we were out exercising social distancing perfection on the Continental Divide Trail, the rest of the planet was hard at work navigating how exactly to go about their lives as best they could, doing their best to both stay healthy and contribute their usual brushstrokes at work.
But something changed. Aided by technology that brought us all closer together in a time of unprecedented isolation, we got an occasional glimpse at the brushstrokes of other people's lives that we'd never had either the luxury or perhaps the interest to see. Always marveled how your superstar colleague managed to do it all? Now you saw them do it—often quite literally, courtesy of Zoom—while raising two children you'd nearly forgotten they had and also caring for a beloved parent stricken by COViD.
We all were reminded that what we see of one another's lives, even those closest to us, is only the tiniest fraction. That the work of art we might see—a graduation; a promotion; the delivery of a project on time—required a million brushstrokes, a million sacrifices, that we rarely, if ever, take notice of. That a window opened into our friends' and colleagues' lives we ought never to close. A window into the artist's studio, and the brushstrokes of forward progress.
Latitude/Longitude: 32.6315,-110.73954