Date: 7/10/22
Miles: 18.1
Total Miles: 104.2
If you've ever read John Muir's book, My First Summer in the Sierra, it's plain to see the deep and endearing love he had for the mountain range that his name has become nearly synonymous with. You also may have noticed that he had an equally deep and unwavering loathing for the sheep that grazed throughout the Sierra at the time. On the spectrum of pests, it's safe to say he had a higher opinion of a plague of locusts.
But Muir's true love of the Sierra was the plants and animals that call it home, none more so than the many wildflower species he frequently encountered during his backcountry travels. At times, the book reads like a science textbook, recounting in painstaking detail the intricacies of one flower or another. Dry as it might be to the reader, I can't say I blame him. He was, after all, a botanist by trade.
Despite two past trips along the John Muir Trail, this is the first I've seen it in peak wildflower bloom. Around every bend, tucked into every sandy nook between the rocks, and often blanketing the sides of the trail, every color of the rainbow is on brilliant display.
I've gained a new appreciation for My First Summer in the Sierra, witnessing that daily display. Don't get me wrong. Should you run out and buy it, expecting to be swept away in romantic narrative of his time in the Sierra? Absolutely not. You're more likely to fall asleep to his wildflower descriptions, and be left feeling somewhat sympathetic for the sheep he assails at every turn.
But seeing so many wildflowers in their full glory, I have a better appreciation for how their beauty could inspire someone to understand them in such detail. Up close, they are utterly fascinating…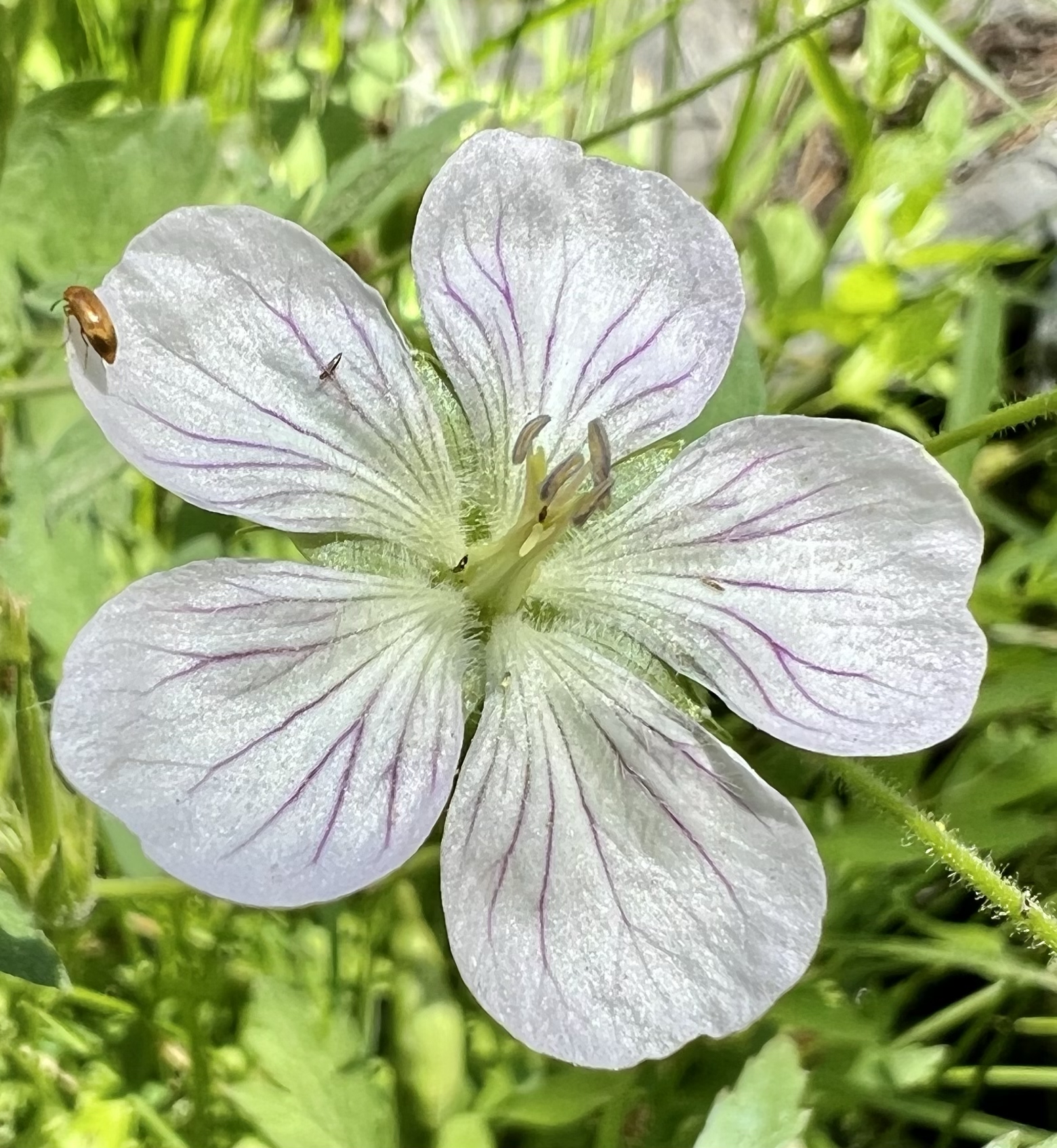 The range of wildflowers we saw was just one player on the grand stage we traversed. Lush green meadows, striated peaks scraping the sky, forests scented with the sweetness of pine and juniper, and water so clear that the detail of every rock beneath its surface was as apparent as it would be in the palm of your hand.
Of course, that cold, clear water is perfect for other, more therapeutic uses too…
The entire day was an assault on the senses. The kind where getting lost in your thoughts for too long might cost you some new sensory experience. Listening to the pounding of my heart while climbing uphill, I'd snap out of my trance and wonder how long I'd been focused on the physical effort of hiking, and what might I have missed during that time.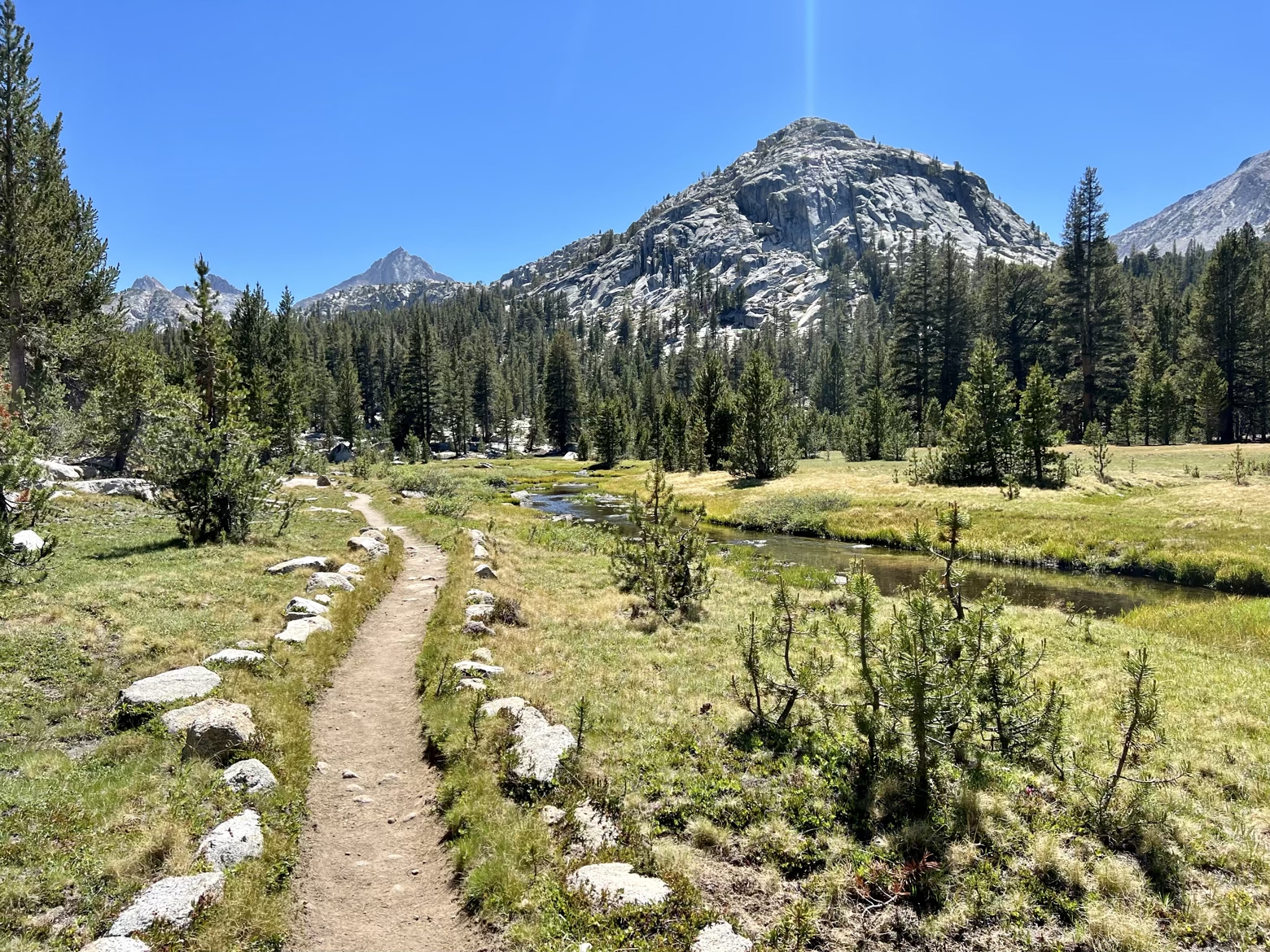 The day's final prize was an ascent of Selden Pass, perhaps my favorite of all the JMT's passes (wait until I say the same words about the next 5 passes). If you were challenged to sum up the John Muir Trail in just one image, a photo from Selden Pass may just about do it.
Latitude/Longitude: 37.26283,-118.87746