Date: 8/3/21
Miles: 17.4
Total Miles: 54.4
A swirl of clouds against a blue sky was all that remained of the clouds that had held hostage the open space above the treetops yesterday. Buried in the forest as the Long Trail typically is, it's easy to forget how expansive and brilliant that sky can be—until you have an opportunity to peek out from above those very trees.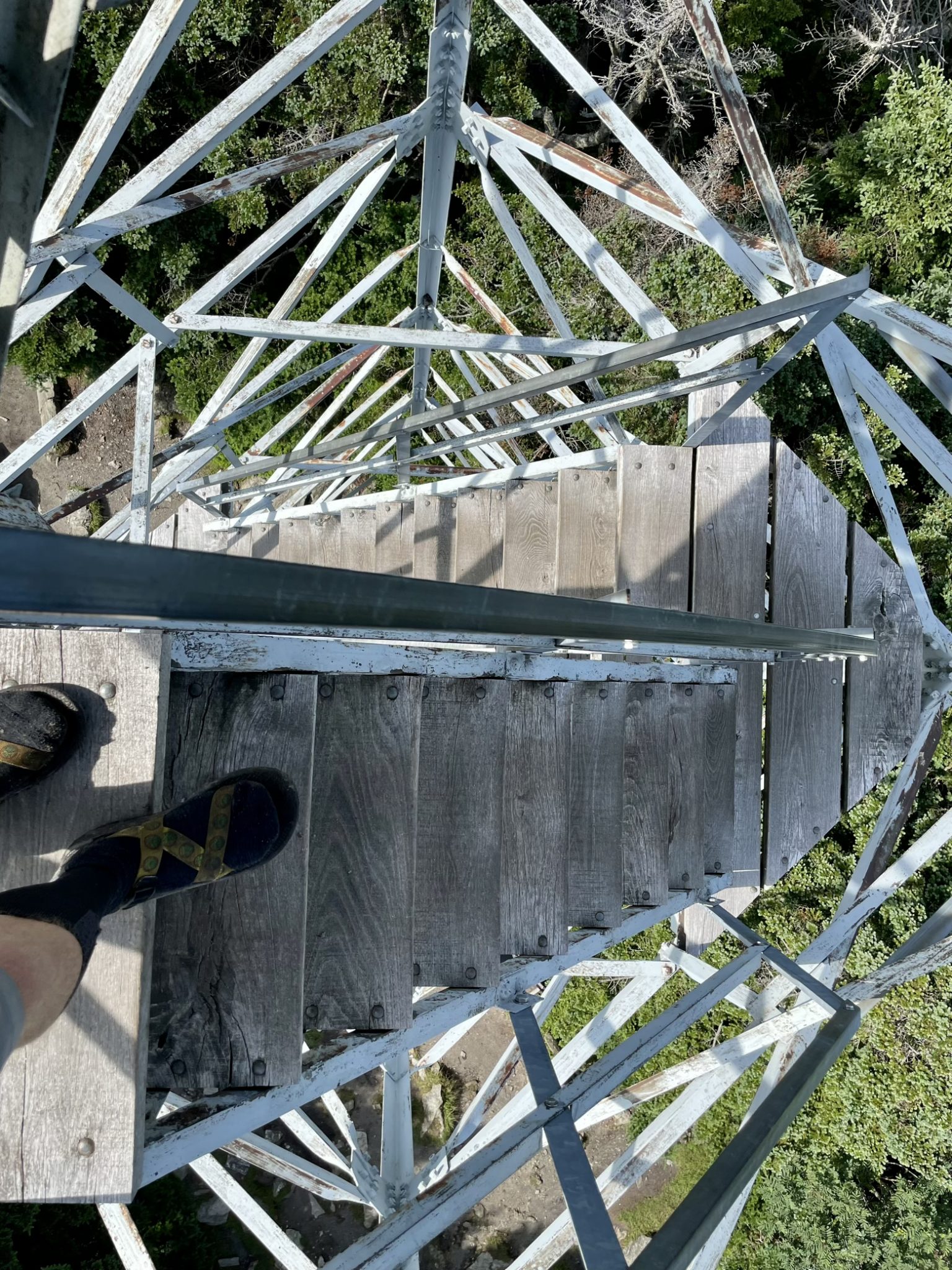 The birdsongs I don't know—but wish I could—were the only sound cheering us onward early this morning towards Stratton Mountain where a fire tower stands sentry atop its summit. Rising 55 feet from its rocky foundation, it commemorates the place where James Taylor first conceived of the idea of the Long Trail running the length of the state of Vermont.
The irony of such a fire tower wasn't lost on us—for anything in this currently supersaturated forest to be even remotely flammable would require a complete suspension of the laws of science and combustion. At least the view from the top was a temporary distraction from the mud, water, rock and root that we knew would be waiting as soon as we decided to head down the trail once more.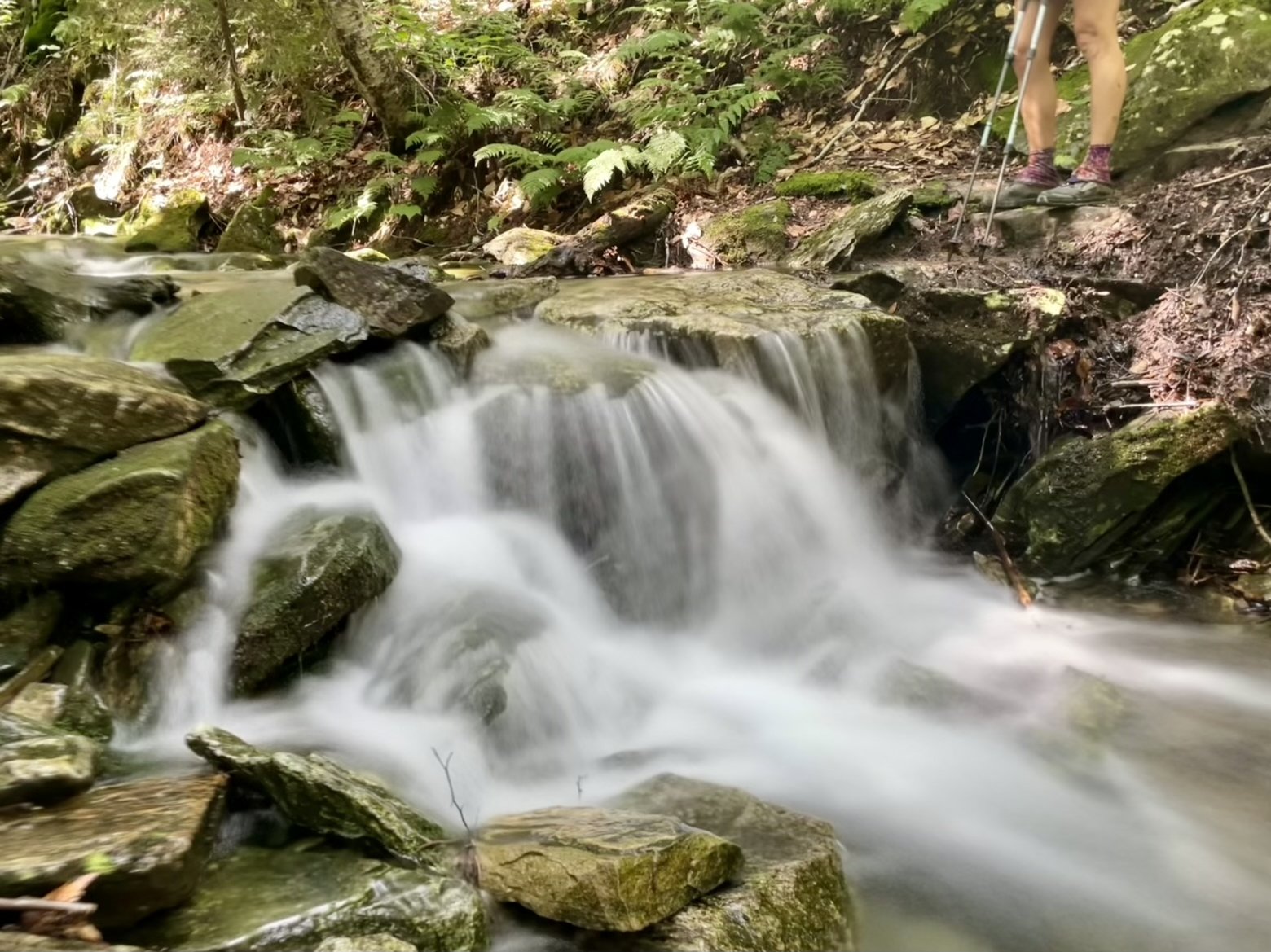 To say that the Appalachian Mountains over which the Long Trail treads are old is an exercise in understatement. 400 million years older than the Rocky Mountains, the range nonetheless reached the same height. What's happened since? In a sense, the same thing that happens to all of us with age: a gradual, but inexorable, erosion of our former selves.
For these mountains, hundreds of millions of years of erosion has a way of changing things a bit. Ground and polished by wind, water, and time, the skeletal remains of these peaks have long since been in full view for all to bear witness to, the grandeur of their past all but a very distant memory.
Each time I look down to place my next step among the rocks and roots, I'm struck by how much it feels like we're traversing the carcass of a once mighty mountain range. One where the only path to a greater appreciation of it is by scraping away another layer and seeing what mysteries lie beneath. Hiking as amateur archaeology.
Latitude/Longitude: 43.20619,-72.96097