Date: 8/26/16

Miles: 23.1
Total Miles: 2092.0
Everything about today's miles felt like a prelude to tomorrow's excitement. One more full day stood between us and the breakfast buffet at Timberline Lodge that so many southbounders have raved about, and when the feasting is all done Emily and my Mom will be there to greet us. I've tried for days to keep a lid on the welling excitement, like a kid trying not to think about the Christmas that they know is right around the corner.
It was still and cold as we descended very gently to walk along a large lake. Next to one road crossing stood an impressive arch with a large trail sign hanging above. The placement was odd, along a humble forest service road and not marking anything in particular--it could have been anywhere on the trail. "Why here?", I wondered.
Several miles further we took a brief side trail to Little Crater Lake, a small pond with a similarly striking color to its much bigger brother a few hundred miles to the south. Spring-fed and a mere 45 feet deep, Little Crater Lake is a crisp 34 degrees even in the height of summer. Not exactly a tempting choice for a swim.
Leaving Little Crater Lake behind, I couldn't have been 5 minutes up the trail when some movement from the forest caught the corner of my eye. When I stopped to see the source of the commotion, a little bear cub standing atop the trunk of a large fallen tree was staring back at me, its ears perked up in attention only 40 feet away. Seconds later, as he jumped off the trunk to bolt into the forest, I could hear other crashing sounds beyond the cub. Whether it was another cub, a mama bear, or both I couldn't tell.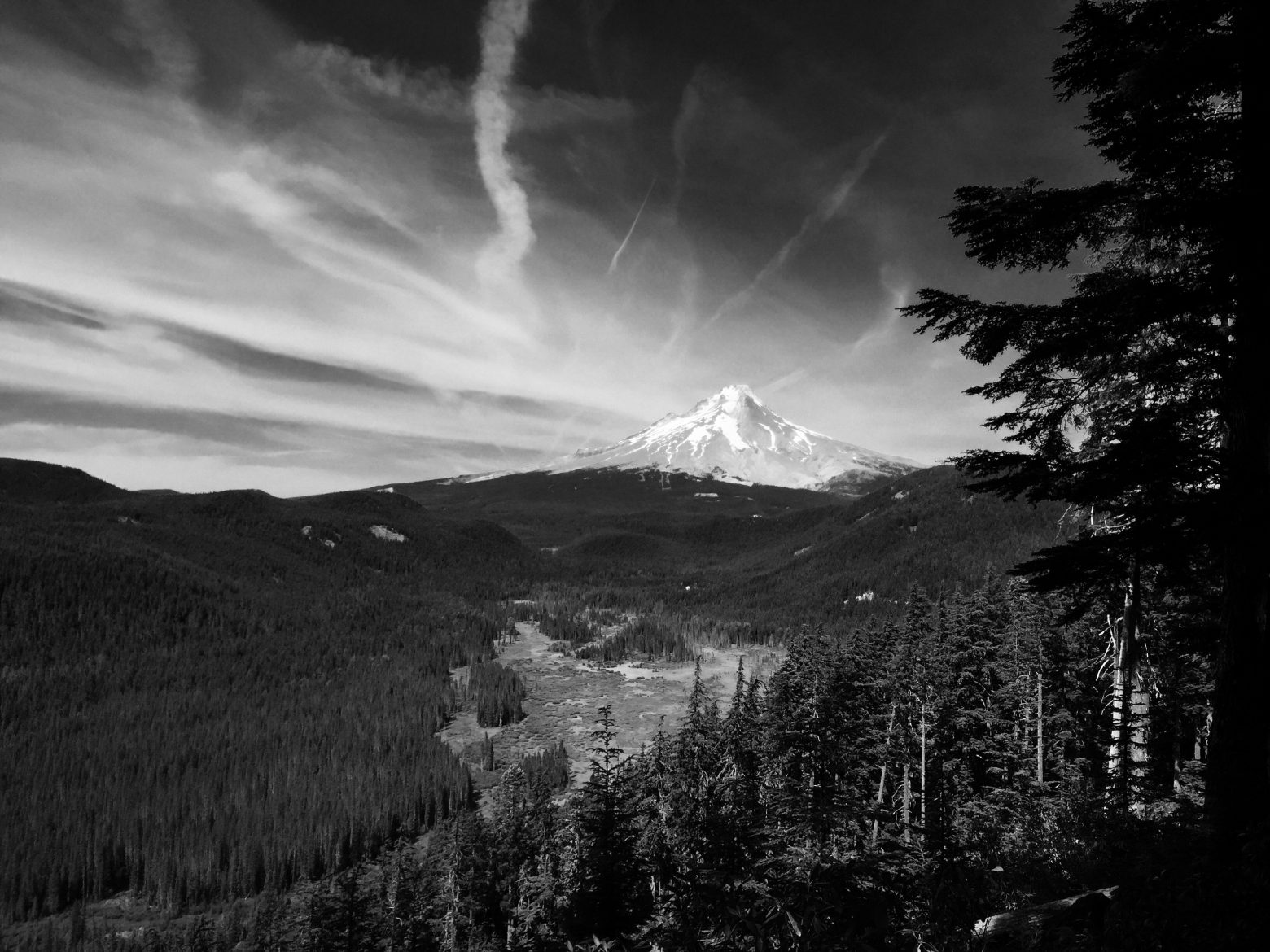 Having been hidden from our view most of the day, Mt. Hood finally went on display in the middle of the afternoon. A beautifully conical volcano, its ridges gracefully swoop down from its highest reaches through timberline and into the forests below. Camped under the stars only 2 miles from Timberline Lodge, I can already taste the pancakes and bacon that are waiting for my mouth.