Date: 9/9/18
Miles: 16.9
Total Miles: 138.4
When I reached out of my hammock and lit the stove for coffee, the contrast of the dull warmth of the stove's heat against the chill of the morning air only amplified how cold of a night it had been. Nestled into a basin all its own, Star Lake had made for a beautiful but cold night under another blanket of stars with the Milky Way on full display.
Throughout the night, voices in the distance that seemed simultaneously to be a few feet away would stir me from my slumber and it wasn't until my early morning mental fog had lifted that I realized the voices I'd been hearing were those of runners making their way up the mountain, the sound stretching effortlessly across the water. Not a full minute after packing up to head down the trail ourselves, we met a pair of racers over midway through their 200-mile odyssey and over the course of the morning we stepped aside from the trail to let many more pass and offer whatever encouragement we could to help propel them along their way.
Without notice or fanfare, the trail had magically crossed from California back into Nevada and when we crested over an obvious saddle to traverse along the eastern slope of the rim, the flat expanse of the Carson Valley unfolded thousands of feet below us.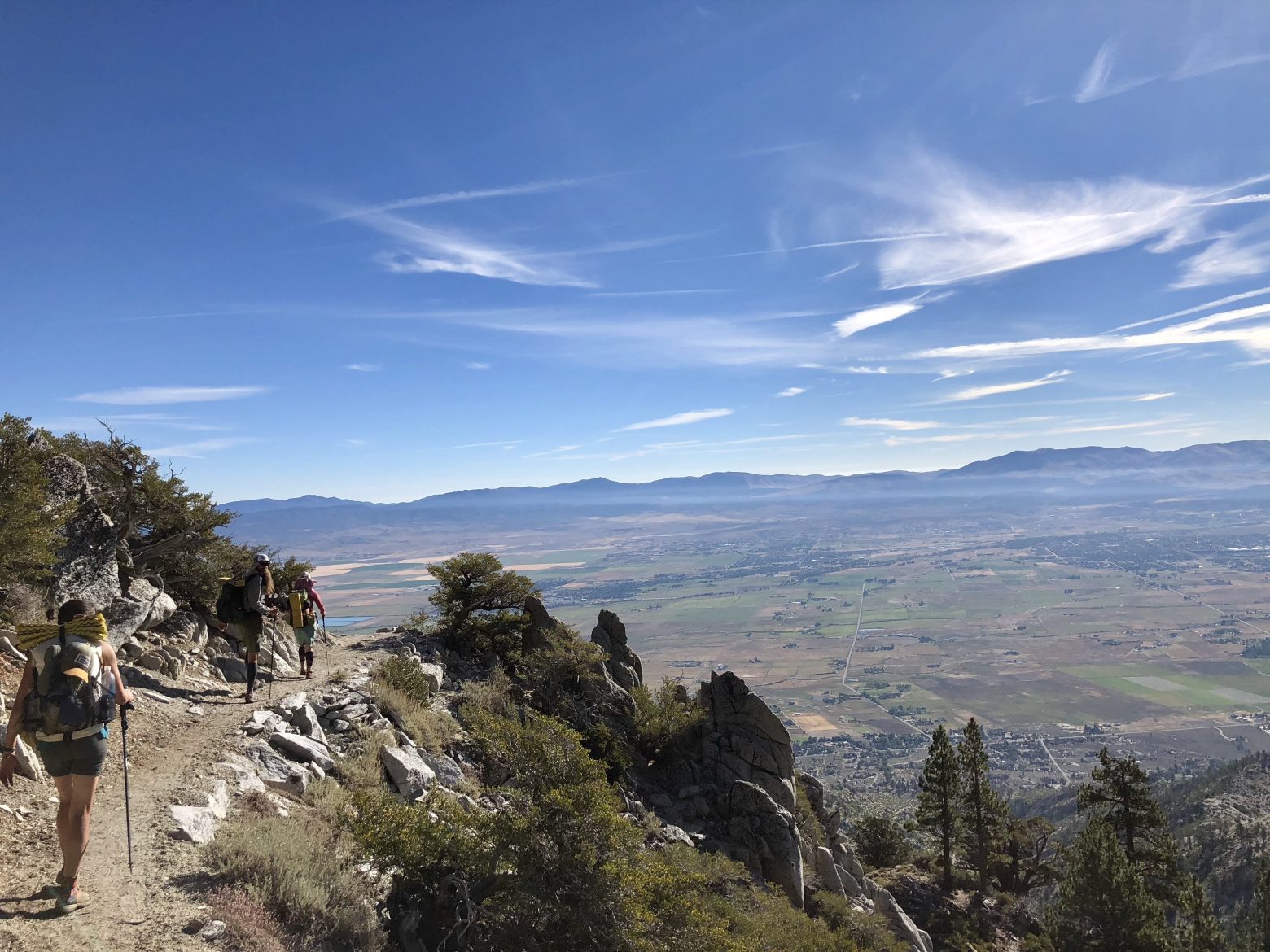 Our destination for the morning was Heavenly ski area, where we'd briefly exit the trail for a visit to Tramway Market to which we'd sent a resupply package for the final stretch. That, and the promise of a meal at the restaurant next door to the market made for a powerful motivator this morning.
As the runners trickled past, many in various states of delirium from having been moving for over 48 hours straight already—and with 48 more to go—I was struck by how much they'd all given of themselves to this endeavor, far from the eyes of spectators or even family and friends, with no one to bear witness to their effort but themselves. In that way, it was a beautiful expression of what is inherently an internal struggle—when people take on challenges for no greater purpose than to push their own boundaries. Today, we were those rare outside witnesses to people testing their limits, and it was hard not to wonder whether I'd ever done anything remotely enough to test my own so thoroughly.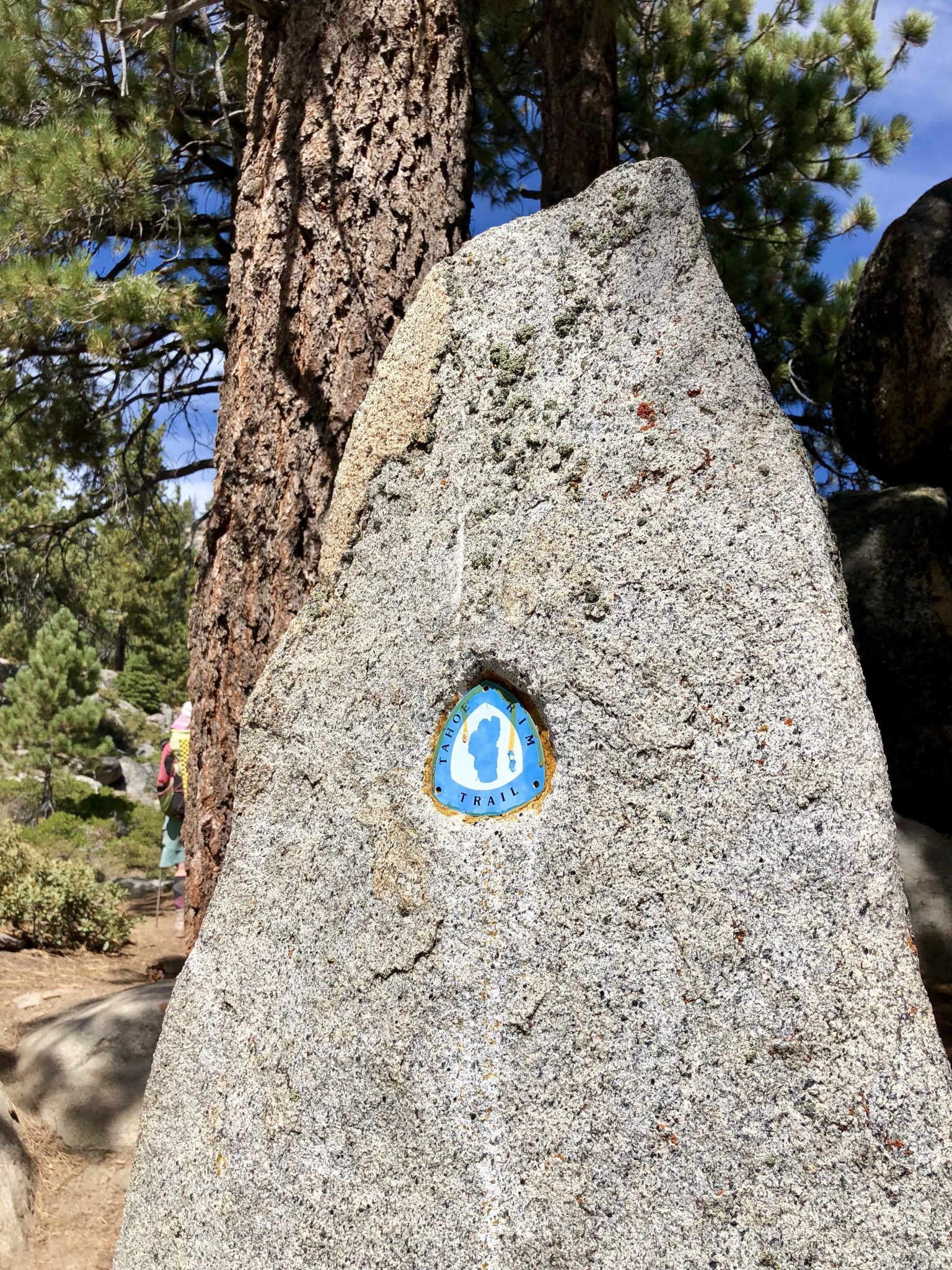 Such was my thinking as we stepped onto the pavement with full packs and full stomachs, and headed off in the direction of reconnecting with the trail. Like with nearly every resupply, the joy of town amenities always exacts its pound of flesh when the reality sets in that when it's time to leave, it's going to be uphill and with an extra few pounds that hadn't been there on the way in. Throw in an extra liter of water for the dry final stretch along the eastern side of the lake, and it took a little longer than usual for my legs to come back up to speed.
With the last of the runners behind us, the trail had returned to its quieter state, save for a few day hikers and mountain bikers out enjoying their Sunday afternoon. The deep blue waters of Lake Tahoe were finally back as a fixture of our views as we rolled along to an early end to the day in a quiet stand of western white pine and red firs, a perfect place for a cozy night's sleep in our hammocks.