Date: 8/17/21
Miles: 17.8
Total Miles: 259.6
My feet seem to know where they need to go. Limbs move, trekking poles find their next position with a gentle clack against the rock, quads laden with lactic acid somehow swing each leg forward only to have the process repeat itself nearly 50,000 more times. I'm barely conscious of any of it, so much so that my mind—wherever it has wandered off to—only registers faint surprise at how any of this is happening at all.
Wracked with fatigue, I'm reduced to the simple repetition of motions my body has practiced over the past several weeks. There is hardly any thought at all in my head. It's a blank, empty space that is left only to wonder what will happen if the instinctive movement of my body comes grinding to a halt. Somehow the sight of the trail, the poles in my hands, the pack on my back elicit a response to move forward that seems to overwhelm—thankfully—all other considerations, fatigue or otherwise. I am no better than Pavlov's dogs.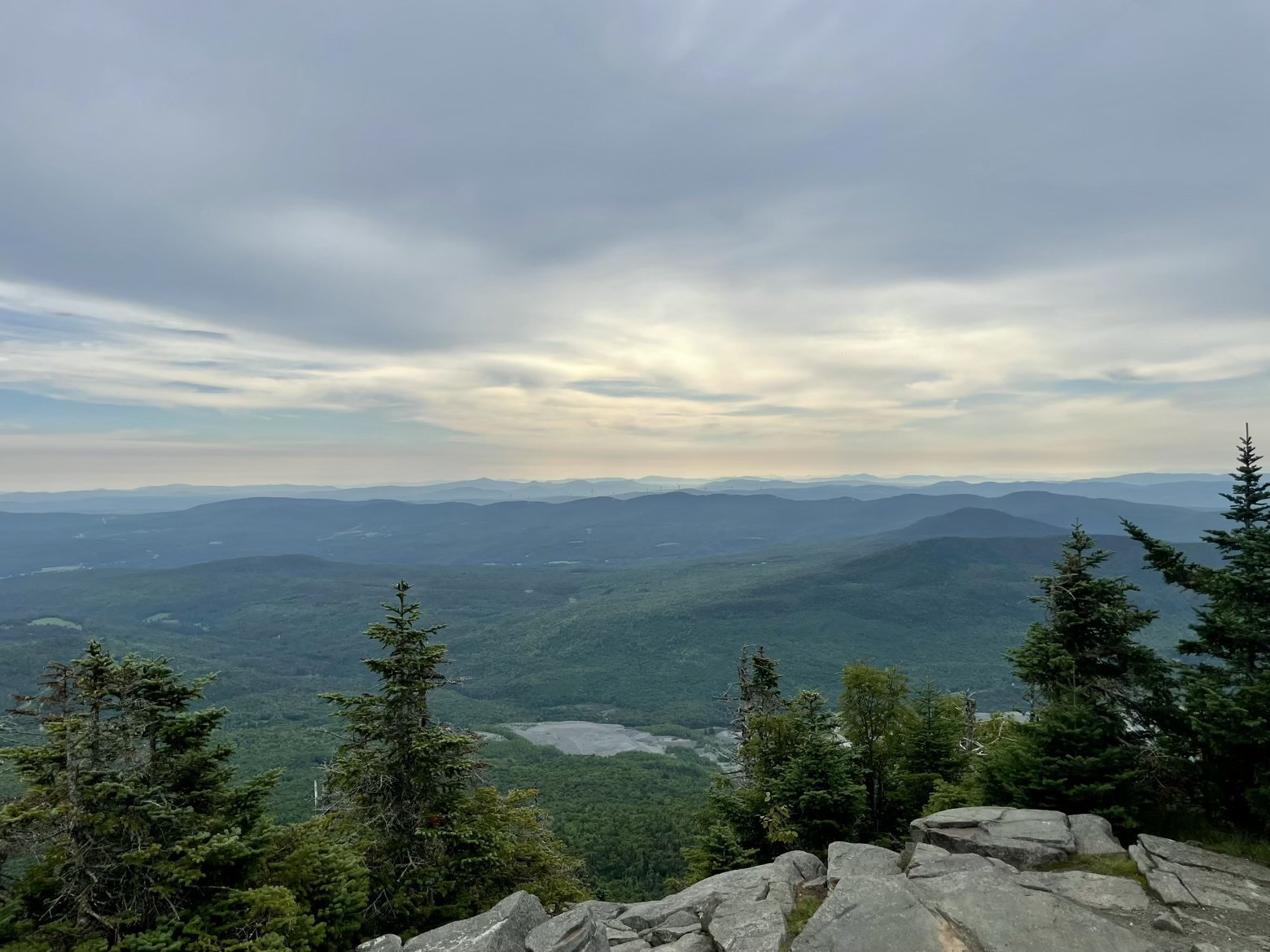 After another poor night of sleep and the effort spent yesterday, I woke to find lead bricks where my legs had once been. With even more climbing and descending on tap than the day before, and the prospect of late day rain, this was gonna be fun.
Up we went on our first climb to the summit of Mt. Belvidere where the fire tower and view east over successive waves of mountains, each a lighter shade of gray than the one nearer, was one we had all to ourselves.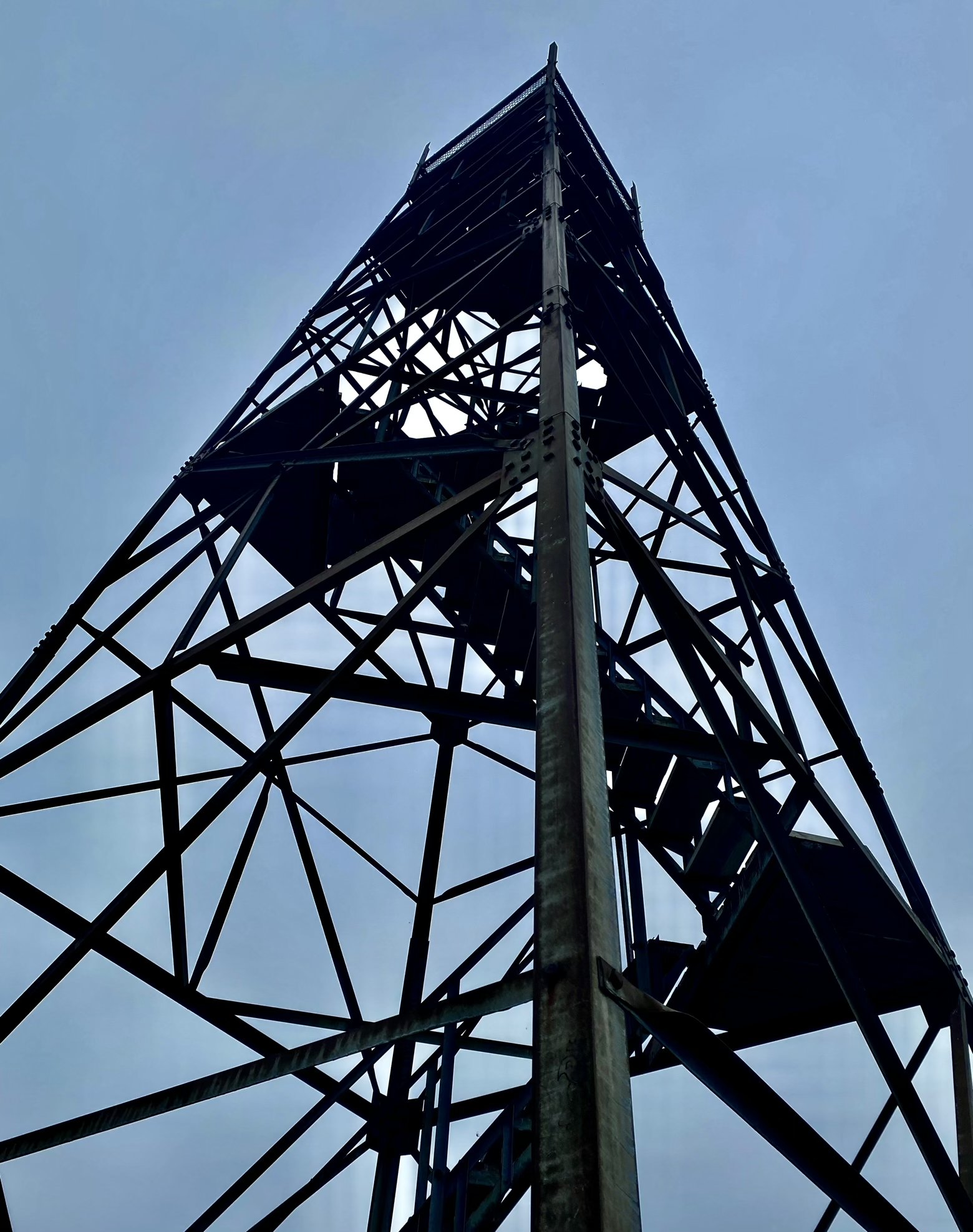 Careening down and back up like a sickening rollercoaster, there would be no reward of another view to act as the carrot that might pull me along. The closest thing to the shot of adrenaline I needed was when we heard a rustling next to the trail of something larger than the squirrels and chipmunks we typically here darting to and fro. Moving deliberately and ultimately turning to climb upwards, there it was: a porcupine who seemed as content as a koala bear in a eucalyptus tree.
Not an hour away from where we'd planned to end our day, a light drizzle began to fall. So light, in fact, that under the canopy of hardwoods and hemlocks, you'd hardly know it was raining at all. Just as the rain began to quicken and penetrate the canopy to moisten the rocks beneath our feet, we'd arrived at Jay Camp, our home for one final night on the trail. The rain beats a scattered rhythm on the metal roof of the shelter, one that I hope will rock me into some much needed sleep.
Latitude/Longitude: 44.91383,-72.50987