Date: 8/18/21
Miles: 11.1
Total Miles: 270.7
When you finally put the last piece of a puzzle into its rightful place, exactly how long should you admire the completed work before taking it apart and putting it neatly back into its box? A few minutes? A few hours? A day? A week?
It's tough to willfully disassemble the thing you've just had the joy of completing, and it's tempting to let the moment linger for as long as possible, until you realize that the longer it lasts the more you delay experiencing the next puzzle. There are no right or wrong answers to the Completion Condundrum.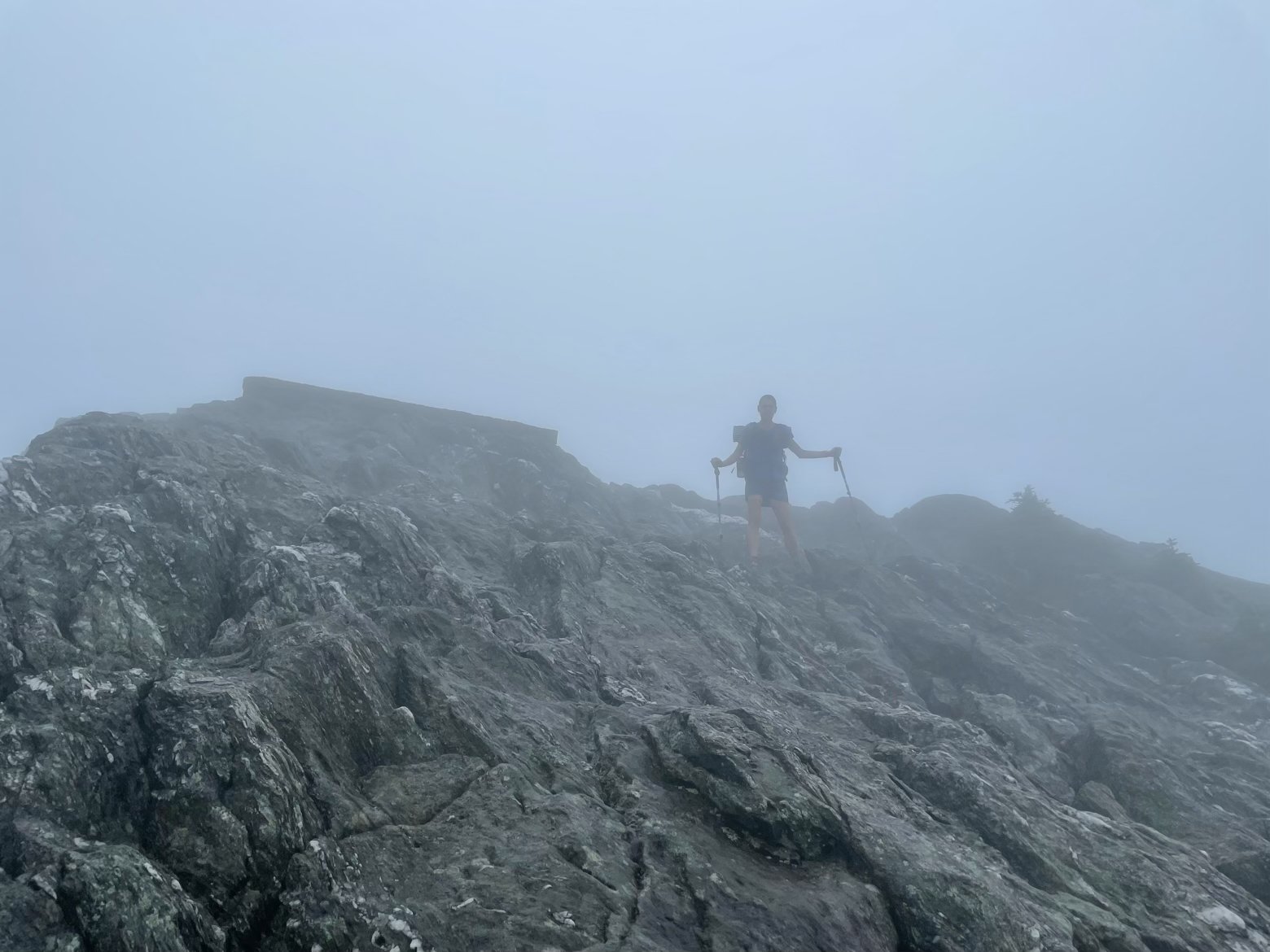 I wish I could say that I've gained some particular wisdom on how to feel about completing things in the course of hiking long trails, but the truth is I'm as confused as ever. Excited? Sure. Grateful for a meal, a drink, and an actual bed to sleep in? Always! Happy to give my body a break? Definitely. Where it gets sticky is when it comes to this one: what did it mean?
It's the kind of question I've always needed time to answer in anything approaching a satisfying fashion. In the moment, I've got nothing. Maybe that's a good thing—a testament to simply being present and taking it all in, leaving existential dilemmas for another day.
Almost as a mirror to our first day on the Long Trail, our last would begin with the rain that had swept in yesterday evening. Two wet bookends to our 18-day journey. Given how perpetually humid it has been, the rain wasn't a disappointment—it simply offered the chance to be wet with something other than my own sweat for a change. The only real disappointment was the scenery at the summit of Jay Peak that had been stolen by the clouds taking up residence.
But the clouds seemed to be experiencing a conundrum of their own, unsure of whether their heart was into this whole rain thing or not. Fortunately for us, the answer seemed to be "not", as we watched the rain turn off like a faucet, leaving only the unpredictable drips falling from the canopy of green leaves overhead.
We turned one unsuspecting bend in the trail, then another, then another, wondering which would finally reveal the silver border obelisk, like a miniature Washington Monument, amid a wide swath where trees ought to have been. Until there it was.
19 years to the day removed from when I'd last stood here, at the end of my very first long distance hike, it was like stepping directly into a memory. One that doesn't seem nearly as far in the past as it so clearly is. All to ourselves, it seemed a fitting end to a trail that has been surprisingly quiet.
Steps away from where we stood, the leaves of trees on both sides of the swath fluttered in the lightest of breezes, unaware that they were separated by an international border. A couple thousand miles to the west, down this very line, a similar obelisk awaits—one that's eluded us for nearly a year now. After a celebratory Long Trail Ale and a day of rest, it's high time we put that mystery to an end, putting one puzzle back in its box only to empty a familiar one back on the table...
Latitude/Longitude: 45.00877,-72.48820