Date: 8/5/21
Miles: 18.4
Total Miles: 93.0
I smelled my shirt just as a quick check. Yup, I smell terrible. But surely that can't be the answer, can it? The reason for my olfactory investigation wasn't because I was unsure of exactly how awful I stunk—I was already quite certain of that. It was because I couldn't find an explanation to why we so suddenly had the trail all to ourselves.
Well, almost all to ourselves. The one exception had been a not-so-brief encounter with an initially pleasant couple that promptly turned into proselytizing on behalf of born-again Christianity and had me wondering: How on earth had I wandered into the equivalent of a timeshare sales pitch?
Finally having politely extracted ourselves, it wasn't long before we realized that the trail was strangely quiet. Since Day 1, we'd shared the trail not only with a handful of other Long Trail thru-hikers but a fairly steady stream of Appalachian Trail thru-hikers, some traveling northbound and others traveling southbound. Even as late as yesterday evening, we'd hiked past a shelter teeming with lively conversation, expecting that we'd inevitably cross paths with the owners of those voices at some point this morning.
But it never happened, and it left us to our devices as amateur sleuths most of the day, wondering what had become of all the thru-hikers. Seeing them these past several days has filled me with—dare I say—nostalgia. 17 years ago, I was one of them, pointing my footsteps north along this very trail. Watching it from my vantage point of comparatively advanced age has been nothing short of surreal. Hearing their hopes and dreams of what the trail may have in store for them ahead reminds me of my own when I was in their very shoes.
In two days' time, our paths will part for good as the Appalachian Trail turns east toward New Hampshire and, ultimately, Maine while we continue northward to Canada on the Long Trail. Having seen so many AT hikers since we started the Long Trail, it was impossible not to draw the contrast to our experience on the Continental Divide Trail last year. In the just shy of 5 months we'd spent hiking that trail, we'd seen a mere 17 other thru-hikers. Total. Perhaps the same number of Appalachian Trail thru-hikers we'd come across before lunchtime on our second day here.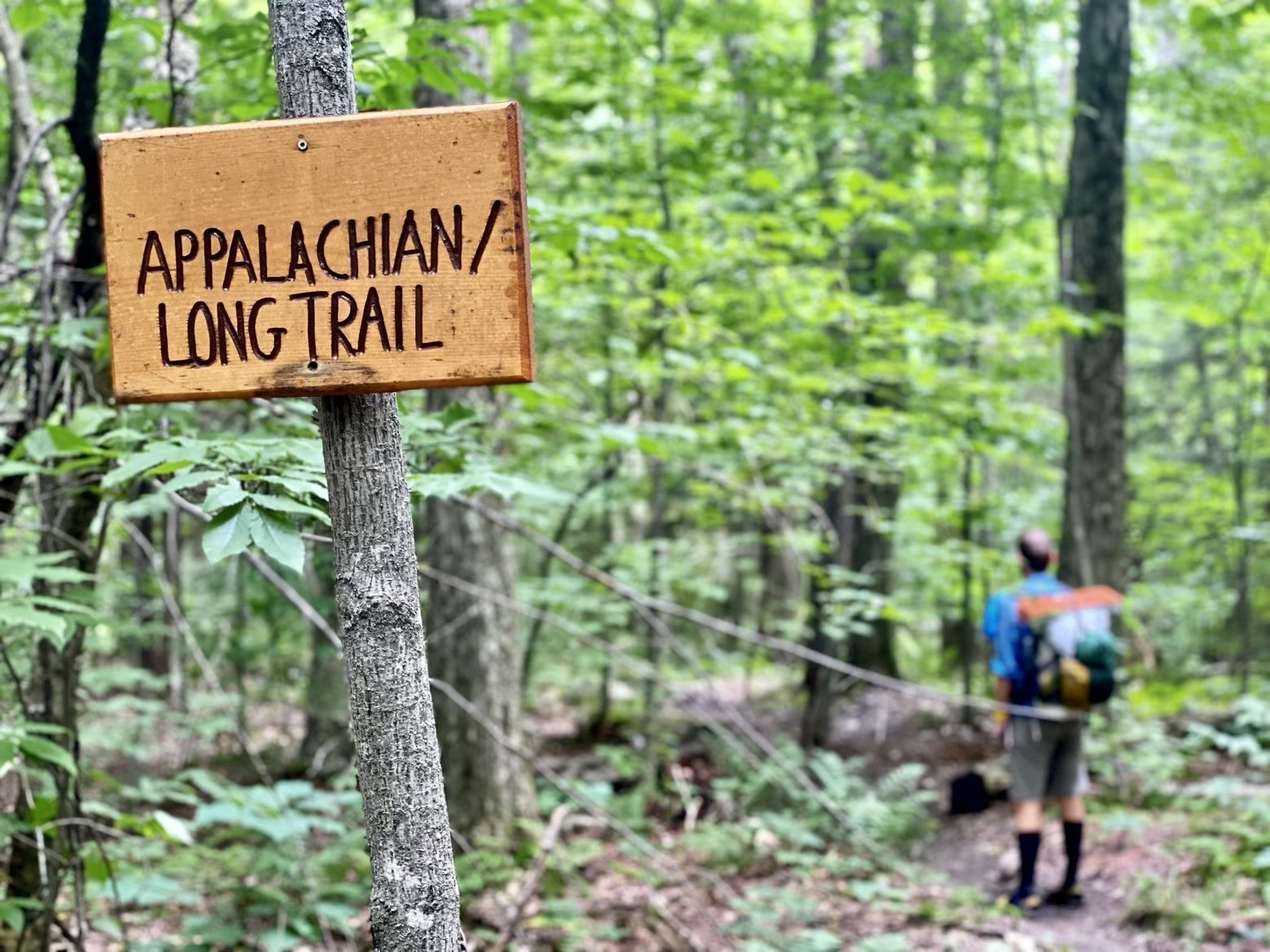 Alone among the hikers we would meet today was Great Dane. Named as such because other hikers had said his demeanor had reminded them of a Great Dane upon hearing his story of having lost a longtime pet of that breed. His stature combined with his unassuming southern demeanor made the trail name a perfect fit for a kind and gentle giant of a man.
Latitude/Longitude: 43.55769,-72.85285