Date: 7/9/16

Miles: 20.9
Total Miles: 1129.7
Since yesterday morning, the PCT has coincided with the Tahoe Rim Trail, a loop that circumnavigates Lake Tahoe in the mountains high above. Surprisingly, there have only been pocket glimpses of the lake itself, but each time it appears its sapphire waters are unmistakable. I've resolved to dub the shade of its water "Lake Tahoe blue".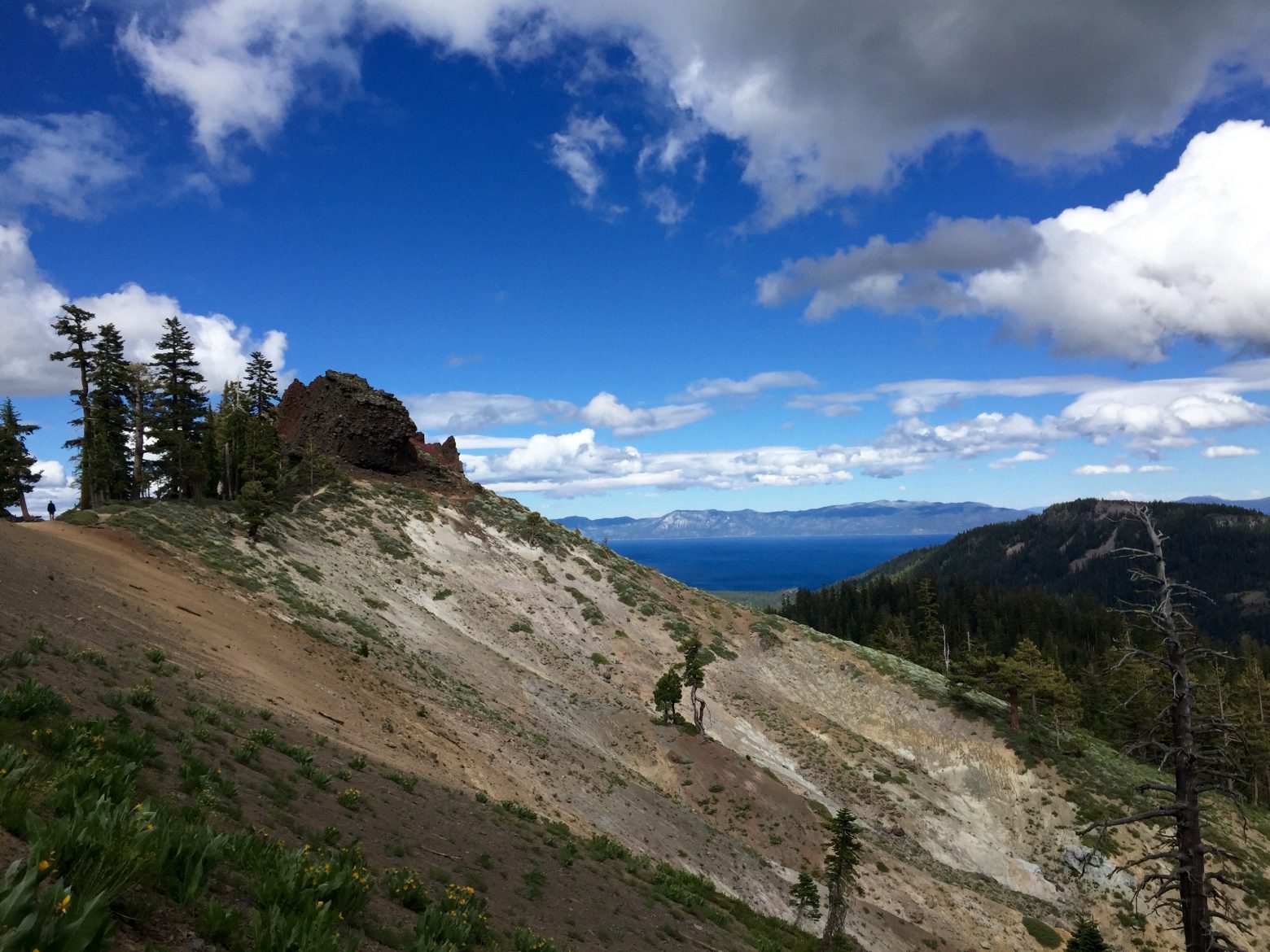 The terrain today was blissfully gentle, with nicely graded ascents and descents as the trail gently rolled its way along one ridge to the next. Despite the easy going, I've noticed that the nagging ache in both of my knees has continued to rear its head, as it has for weeks now, though never getting worse than a persistent dull ache. Just enough to notice and be mildly aggravating.
The ever-dwindling snow and lack of river fords, however, has made for much drier feet these past few days. One unexpected side effect of having spent so much time in the snow with wet feet is that the callouses that had slowly formed over hundreds of miles began to develop deep cracks, stretching all the way down into live tissue. Not unlike very wide, very deep paper cuts, the friction on my sandals would cause the cracks to open and widen each day only to semi-heal overnight and have the process repeat itself the following day. It's remarkable how much pain such a small thing can cause, so I'm quite content that the drier miles of late have given my feet a chance to fully heal.
The last mile of the day brought us through a stand of trees that reminded me of home in the Pacific Northwest. Some trees were covered in a sheath of fluorescent green moss reminiscent of the Olympic Peninsula, while the moss on others was stratified in rings all the way down the trunk to the height where last year's snowpack had reached. It was a sight I'd never seen before and one that immediately made me feel closer to home.