Date: 7/10/16

Miles: 19.3
Total Miles: 1149.0
Slowly but surely these past few days, my attention has begun to shift away from the miles of stunning scenery and towards the ground that had for so long been comprised of either dusty desert or shrinking snowpack. The calendar may have fooled you into thinking it's summer, but up here spring is just beginning and with it arrives the transition from shoots of green into something much more dazzling.
Like an orchestra easing into the first movement of a symphony, the wildflower show is only just beginning. Red Columbine, Indian Paintbrush, Lupine, and many more are only now beginning to unfurl themselves in the opening of act of what is sure to become quite a display in the coming days and weeks. The unseasonably cool and windy weather of yesterday continued all day today, and the juxtaposition of hiking in down jackets and wind shells alongside blooms of wildflowers was a strange one to reconcile in my mind.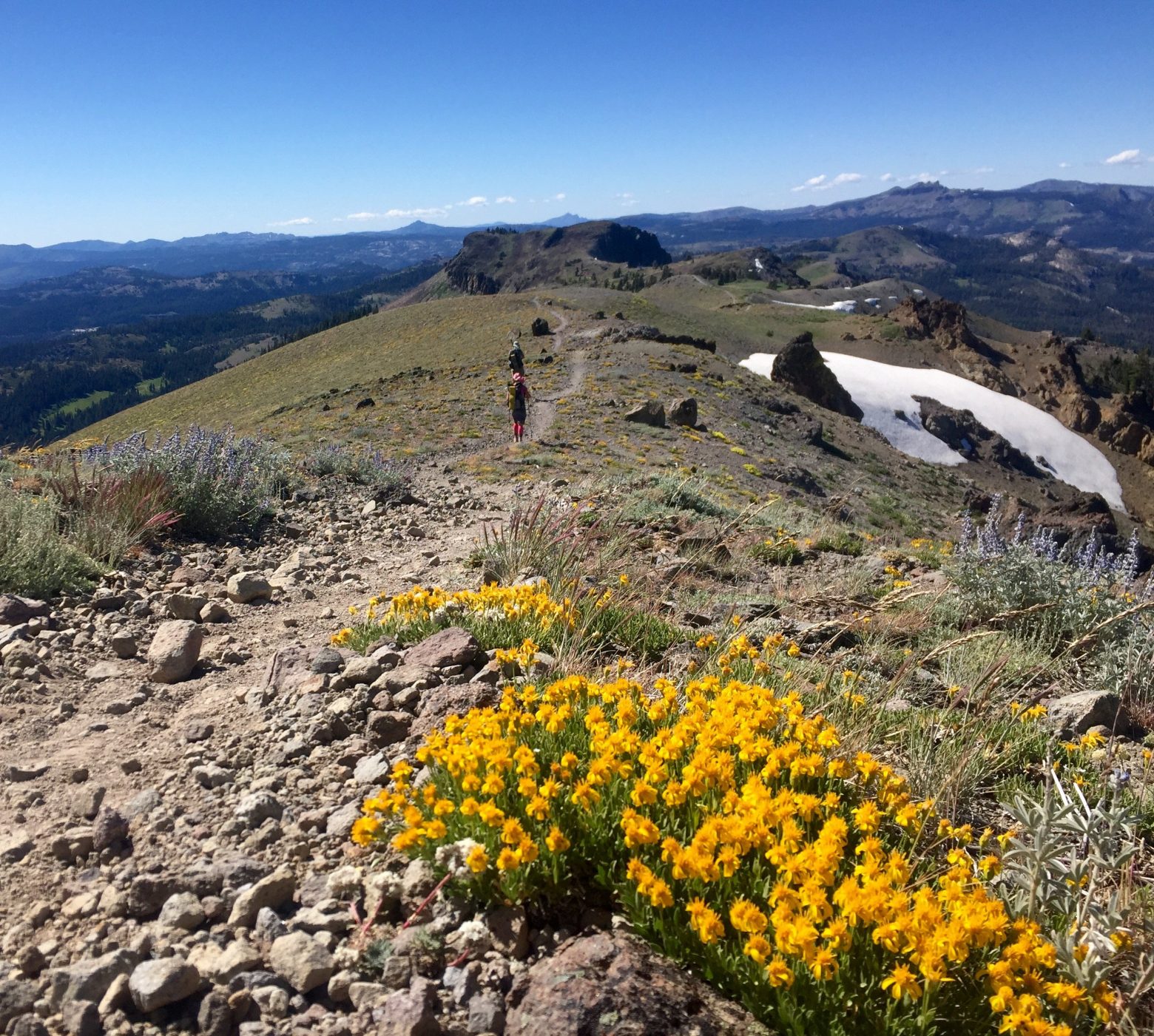 Fittingly with the cool weather, the trail wandered its way along the boundary of several ski areas on the northwestern shore of Lake Tahoe—Alpine Meadows, Squaw Valley, and Sugar Bowl. I'd never have believed for a single moment that the first time I'd see Squaw Valley would be with anything but a deep blanket of snow and a pair of skis beneath my feet. Yet there I was, on this early July day, looking down on a place so rich with skiing history, dating back to its place as host site for the 1960 Winter Olympics. If only it was winter...